Deals and Financings
Zai Lab (Pending:ZLAB) raised $150 million in its US IPO after the company increased the size of the offering to 8 million shares from the originally proposed 5.8 million shares. Demand for the offering was strong, and Zai's stock opened 50% above the IPO price at $27 per share. Zai is worth $1.4 billion at this price. If the underwriter places the 1.2 million share overallotment, the IPO proceeds will total $165 million. Just four years old, Zai has built the $1.4 billion company using only $164 million in equity capital.
Shanghai Fosun Pharma (SHA: 600196; HK: 2196) has restructured its acquisition of India's Gland Pharma. Fosun now will acquire a 74% stake in Gland, an injectible generic drugmaker, for $1.1 billion. Last July, the two companies agreed on a $1.3 billion deal for an 86% Gland stake. However, China and India's long-standing Himalayan border dispute, which heated up in the last few months, prevented India from approving the trans action. Because an Indian regulator has jurisdiction over any takeover of 75% or more of an Indian company, the two renegotiated the deal lower to bypass the ministry. The acquisition will now close on October 3.
Sisram Medical (HK: 1696), an Israeli aesthetic laser company, completed a $125 million IPO in Hong Kong at the low end of the range. Sisram is majority owned (66%) by Fosun Pharma (SH: 600196; HK: 02196). Because retail investors were especially interested in the offering, their allocation was increased to 30% of the offering, up from a planned 10%. Sisram, whose stock price has traded steady to slightly lower since the offering, is the first Israeli company to be listed in Hong Kong.
Bellen, a CRO headquartered in Beijing, raised $38 million in a B funding. Founded in 2007, the company has research labs in Beijing and Shanghai, plus a manufacturing facility in Shandong province. The funding is earmarked for developing its manufacturing operations. Th e company, which claims expertise in heterocyclic chemistry, also has offices in France, Canada and the US. The round was led by Legend Capital and Zhongjinqichen, a private equity arm of China International Capital.
Infervision, a Beijing AI/deep learning company, closed an $18 million B round to advance its automated medical diagnosis products. Founded in 2016, Infervision is developing products that read tomography and X-ray scans to diagnose cancer. The company says its products do not replace radiologists, but help them become more productive. Using Infervision technology, a doctor's time-per-scan could be reduced from ten minutes to five seconds, the company said. Qiming Venture Partners led the B round, joined by Sequoia Capital China and Genesis Capital.
XW Laboratories of Wuhan and Taipei raised $17.5 million in a B funding round. The company is developing candidates for CNS disorders based on three proprietary platforms. Founded three years, ago, it expects to start clinical trials of its first candidate next year and an additional candidate each year after that. The B round was led by new investors Elements Capital and WI Harper.
CRO/CMO News
Germany's Merck ( F: MRK) (OTCPK:MKGAF) has opened a BioReliance biologics CRO/CMO in Shanghai. The BioReliance End-to-End Biodevelopment Center will offer services to the entire Asia Pacific region. Merck acquired BioReliance in 2015 as part of its larger $17 billion Sigma-Aldrich acquisition. A chemical company, Sigma-Aldridge (now known as MilliporeSigma) offers lab equipment and supplies, including biotech services. The BioReliance Center will provide a full range of process development services, including cell line development, upstream and downstream process development and non-GMP clinical production.
Trials and Approvals
DelMar Pharma (NASDAQ:DMPI) was approved to start a Phase I trial of its lead molecule, VAL-083, in patients with ovarian cancer. The US trial is the second indication for VAl-083, which is already in US and China trials for refractory brain cancer. Several years ago, when DelMar started looking for a supplier of VAL-083, it discovered that Guangxi Wuzhou Pharm a offered the drug in China for leukemia and lung cancer. They struck a partnership under which Wuzhou will provide global supplies of the drug to DelMar, while the two companies would partner on new indications of the drug in China. DelMar owns ex-China rights. DelMar is headquartered in Vancouver and has a clinical operations office in Menlo Park.
Shuwen Biotech of Hangzhou received CE-IVD marking for its EGFR real time PCR detection kit, allowing European use of the test. The EGFR kit, which analyzes 29 mutations in exons 18, 19, 20 and 21, is one of five kits Shuwen offers for analysis of mutations associated with lung cancer. Shuwen also offers kits for lung and colorectal cancer mutations. The company, led by US and European diagnostic veterans, develops its own products and also in-licenses IVD products from outside China.
Disclosure: None
Editor's Note: This article covers one or more stocks trading at less than $1 per share and/or with less than a $100 million market cap. Please be aware of the risks associated with these stocks.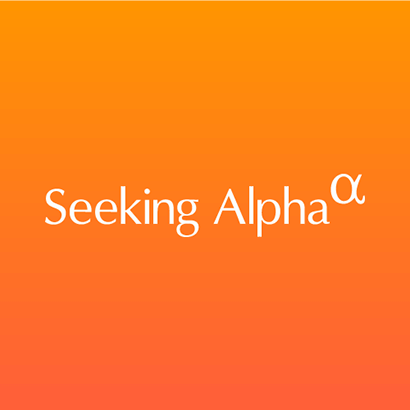 About this article:ExpandTagged: Investing Ideas, Quick Picks & Lists, HealthcareWant to share your opinion on this article? Add a comment.Disagree with this article? Submit your own.To report a factual error in this article, click here