Analysis
We believe Dr Pepper's (NYSE:DPS) investment in the Bai initiatives will generate long-term value that is not yet included in the share price. The company has doubled down on this focus with the continued soda tax pressure. In the short term, shareholders will benefit from the company's solid dividend and sales growth from its core portfolio of brands.
Soda Taxes in Focus
Soda taxes are in focus yet again, with news reports that consumers in Chicago are actually crossing county borders to avoid a newly imposed soda tax. Chicago is just the latest front in the battle against soda-related obesity, with Philadelphia having implemented its own earlier this year, and it highlights why companies like Dr Pepper Snapple, Coca-Cola (NYSE:KO) and PepsiCo (NYSE:PEP) have built their forward-looking strategy around healthier beverages.
In Dr Pepper's case, this strategy crystallized in the form of its acquisition of Bai Brands for $1.7 billion in late 2016. Bai sells antioxidant-infused fruit beverages meant to cater to consumers who now prefer healthier drinks as part of their diets.
Bai Considerations
Despite the acquisition of Bai, Dr Pepper's shares have not done much for shareholders since the start of 2017, trading flat year-to-date.
This is mystifying considering the fact that during the second quarter, the company registered 5% growth in its non-carbonated drinks volume (led by Bai brands) to go with a solid (3%) volume growth in sales of its carbonated soft drinks, including "classic" soda brands such as 7-Up (+5%), Canada Dry (+6%) and Squirt (+7%). This contrasts with the 2% decline in PepsiCo's beverage sales and flat volume sales for Coca-Cola during the comparable (second quarter) period.
On top of investors' general leeriness over soda stocks, a big reason for Dr Pepper's lackadaisical performance this year could be that the Bai acquisition is costing more than anticipated – the initial estimates pegged this at around $0.03 per share in 2017, but the company's guidance now suggests that the impact could be more than double that at $0.07 per share, owing to more trial-driving activity in the marketplace.
In short, the company is taking a hit to its earnings now in order to drive future sales of Bai, but investors are clearly taking a wait-and-see approach, particularly since its main rivals are already further along their own healthy drinks initiatives owing to their larger balance sheets that allow them to pay for more acquisitions.
Indeed, where Bai is Dr Pepper's primary health-focused brand that complements older and "healthier" standbys like Mott's, Clamato and Snapple, Coca-Cola can point to a portfolio that includes well-known health-f ocused brands such as Dasani, Ciel, Simply Orange, Powerade, Fresca and Glaceau, a direct competitor to Bai. Meanwhile, PepsiCo's own portfolio of healthier beverages like KeVita, Aquafina, Naked, Gatorade and its various "natural" and "fresh" Tropicana sub-brands – and that's on top of its non-beverage brands like Quaker Oats and Sabra.
So, while Bai is probably a good start for Dr Pepper's healthier product initiative, it hardly seems like the end-game, and the company is likely to pursue similar acquisitions in the future once Bai has been completely integrated into its brand portfolio. In that sense, investors may perceive that, at least for the near term, DPS will need to rely on gold old soda sales to drive its revenues.
Still A Solid Dividend with Solid Soda Sales Growth
This can only help investors who are now considering Dr Pepper for their portfolios because it keeps its dividend yield attractive at 2.6%, though it is somewhat lower than PepsiCo's yie ld and around 65 basis points less than Coca-Cola's.
Even so, DPS's yield is 110 basis points better than the average for its peer group – so investors aren't necessarily compromising their passive returns by betting on some forward momentum.
To the extent that Dr Pepper must still rely on soda sales to drive value, one thing that seems to have been lost amidst the higher-than-anticipated Bai integration costs is the fact that the company actually announced a slight uptick in its volume growth forecast for the year from 4.0% to 4.5%.
This should be highly encouraging for Dr Pepper investors because it alone among the Big 3 Soda brands has been able to drive higher sales volumes owing to better marketing initiatives that focus on seasonal programs and events, better display visibility, and improved packaging.
More importantly for Dr Pepper, Bai has seen 37% retail sales growth in the year-to-date, which has outperformed that of its direct competitors – and there is room for further growth since Bai doesn't have as strong a presence at convenience stores as it could have and DPS has plans to roll out Bai (and Bai Cocofusion) to 7,000 convenience store channels across the country.
In this lig ht, it's easy to see why Dr Pepper has agreed to take a higher charge related to its Bai acquisition: by pushing free trials that generate consumer interest and providing a wider distribution channel so that consumers can act on that interest, it can accelerate Bai's sales growth much further.
Conclusion
Considering the foregoing, our central thesis is that Dr Pepper has been overlooked because investors are far too focused on the investments it is making in Bai today as opposed to looking ahead to what Bai could be to the company in the future.
Dr Pepper is currently trading on par with its blue-chip peers (Coca-Cola and PepsiCo) at around 20 times, but it is the only one with strong forward growth potential as both of the larger firms struggle to grow beyond their current levels and must rely on share buybacks and refranchising to drive earnings.
In that sense, DPS should trade at least on par on a forward earnings basis to its peer group, or 24 times earnings compared to its current 18 times earnings. Our estimate for the 2017 full-year earnings is $4.70 per share, so a 24 times multiple gives us a target price of 112.8 per share, which is close to a 25% total return.
While this is about 12% higher than the one-year consensus price target, we believe that it is fair considering the growth Dr Pepper has already demonstrated and what it could be once Bai's growth potential is fully unlocked. Combined with its 2.6% dividend yield, investors could be looking at a nearly 28% total return on the stock over the next 12 to 18 months.
Disclosure: I/we have no positions in any stocks mentioned, but may initiate a long position in DPS over the next 72 hours.
I wrote this article myself, and it expresses my own opinions. I am not receiving compensation for it (other than from Seeking Alpha). I have no business relationship with any company whose stock is mentioned in this article.
Additional disclosure: Black Coral Research, Inc. is a team of writers who provide unique perspective to help inform dividend investors. This article was written by Jonathan Lara, one of our Senior Analysts. We did not receive compensation for this article (other than from Seeking Alpha), and we have no business relationship with any company whose stock is mentioned in this article. Black Coral Research, Inc. is not a registered investment advisor or broker/dealer. Readers are advised that the material contained herein should be used solely for informational purposes. Investing involves risk, including the loss of principal. Readers are solely responsible for their own investment decisions.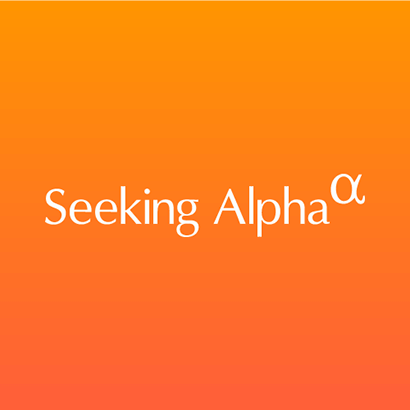 About this article:ExpandAuthor payment: $35 + $0.01/page view. Authors of PRO articles receive a minimum guaranteed payment of $150-500.Tagged: Investing Ideas, Long Ideas, Consumer Goods, Beverages – Soft DrinksWant to share your opinion on this article? Add a comment.Disagree with this article? Submit your own.To report a factual error in this article, click here