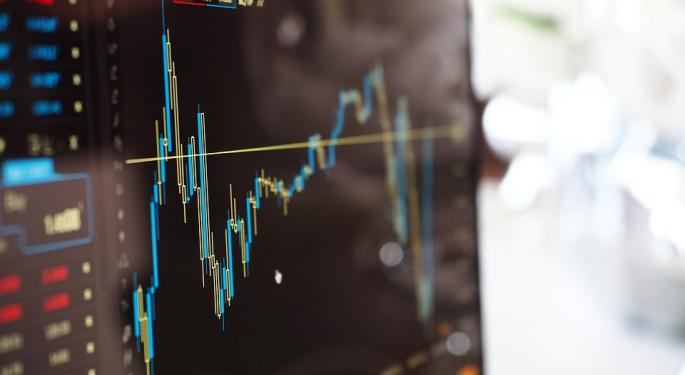 Related JNJ A Venerable Vanguard Dividend ETF Johnson & Johnson Downgraded On Hefty Valuation Compared To Peers Vertex Plans To Eradicate Cystic Fibrosis, And Go From There (Investor's Business Daily) Related MRK This Analyst Predicts Bullish Growth Outlook For Incyte What Pharmaceuticals Spend On Lobbying To Influence Trump US Market Indexes Mostly Higher (GuruFocus)
One of the most followed rules among fund managers and many investors is not to buy stocks that "have run" — rather, buy stocks that are "about to run," CNBC's Jim Cramer explained during his daily "Mad Money" show last week.
Many stocks across nearly every sector continue hitting new 52-week and all-time highs, which may present difficulties for investors looking to achieve superior returns, Cramer said. But there is a method of identifying stocks poised to grow by identifying stocks benefiting from a sector rotation.
"Look up what stocks are rallying the most," Cramer said. "You can look at percentage gains or big [basis] point gains. Then you see if there's any news or research behind the particular move that you're seeing. If there's nothing to it, if there's no obvious reason, then you know what you're witnessing? The beginning of a rotation."
For example, Johnson & Johnson (NYSE: JNJ)'s stock has been steadily moving higher since the beginning of 2017 but saw particular strength in the beginning of September, Cramer continued. There has been no notable news or event to support the recent strength which likely implies investors are shifting dollars from other sectors into Johnson & Johnson's stock.
But the Dow component isn't the only stock within the health care sector to see recent gains. The same trend can be seen in other large cap pharmaceutical names, including Merck & Co., Inc. (NYSE: MRK) and Pfizer Inc. (NYSE: PFE).
"It doesn't take much to get a short-term rotation going, even if many of these moves might not have long-term staying power," Cramer concluded. "I'm not saying to relax and enjoy the ride, [but] the opposite that's just complacency. I am staying to observe and understand, and then at least you can make sense of the action."
Related Links:
Johnson & Johnson Management Meetings Leave UBS Reiterating Stock As A Top Pick
Explaining A 'Crowded Trade,' And The Top 10 Cramped Plays Right Now